Alumni Testimonials
Can you combine a History major with pre-professional training? Of course! Is it a good idea? For some students, it's the best decision they ever made. Here is the testimony of several recent graduates.
Eddie Beach, '13, history and business administration
"In my sophomore year, I decided that I would major in business administration. I loved learning what my business courses had to teach, but there were certain skills that I wanted to develop further. I found that studying history was the perfect solution to tackle this challenge. By adding a history major to my business degree, I kept myself actively reading and writing, and I'm confident that these skills will make me more competitive throughout my career. Furthermore, my history classes taught me how to create and defend specific arguments about seemingly overwhelming "big-picture" events and  ideas. In writing research papers, I was challenged to determine what information I required to support my thesis, and then to find that evidence out of a vast collection of resources. Additionally, my in-class experiences often pushed me to speak up and offer a different interpretation than what the class had already discussed. I believe that these skills for processing large amounts of information, corralling evidence out of diverse sources, and defending original arguments will differentiate me from my coworkers as I begin my career at a major consulting firm."
Eddie is a Federal Financial Analyst at Accenture Management Consulting.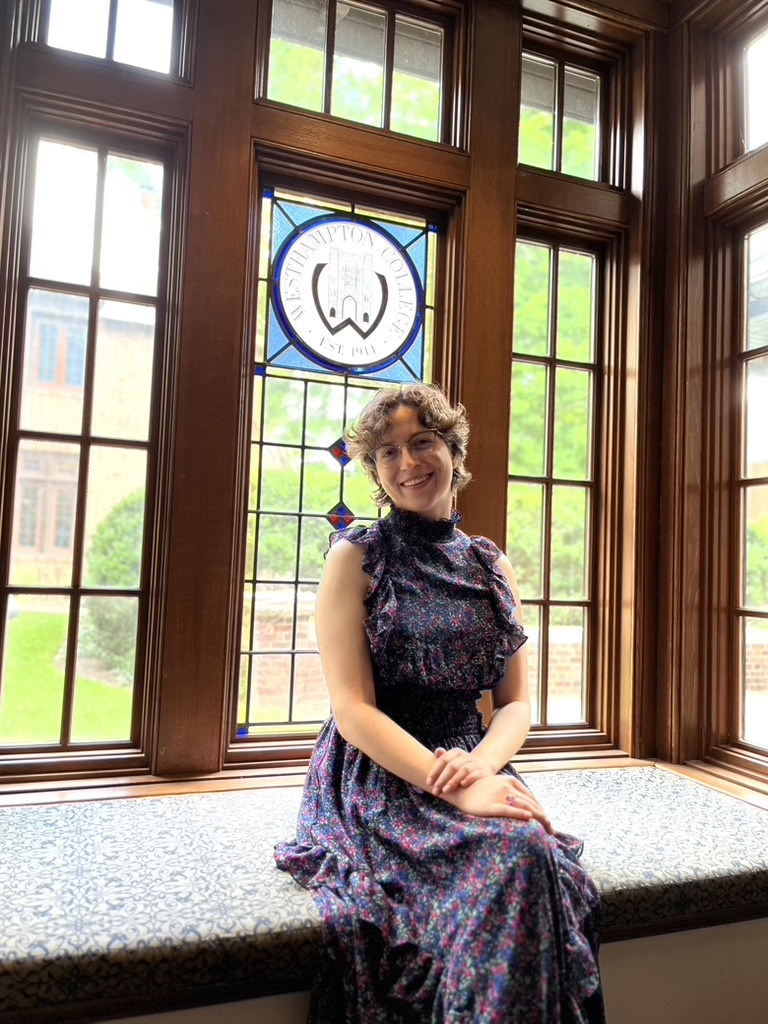 Maria Cavagnaro, '13, history and accounting
"After I declared my major in accounting I found it necessary to take full course loads every semester in order to earn enough credits to sit for the CPA exam, and when I realized I would be able to earn a dual-degree in accounting and history I knew I had to pursue the opportunity. History had been my passion since grade school, and I was thrilled to be able to add history courses to my business curriculum. I enjoyed the different learning environments of the Business School and the School of Arts and Sciences, and being enrolled in both gave me an experience unique to my peers who focused solely in each individual area. I had the wonderful opportunity to build relationships with both professors and peers in each school, which continues to be an enriching experience. Many of the skills I gained in the history curriculum such as writing, critical reading, comparative analysis, discussion, and debate I know will differentiate me in a business environment. Often, I found these same skills helpful when working on collaborative group projects in my business school courses. History also emphasizes that, rather than merely memorizing facts and processes, it is essential to gain an understanding of how individual components and events fit together to provide a complete set of information. This holds true in gaining an understanding of any aspect of a business or financial statements. I found that, despite their apparent differences, my foundation in history supported and deepened my understanding of the accounting and business curriculum. Although I will be entering the business world, I know my background in the history classroom will prove to be valuable as I pursue my career." 
Maria is an assurance staff member for Ernst and Young.

Sarah Rhoads, '12, history honors, biochemistry and pre-med
"I took my first history class at the University of Richmond my sophomore year – I had loved history in high school, and when I saw a class on the French Revolution, I signed up immediately, even though it meant some creative rearranging of chemistry lab and genetics. That class, and a conversation with my professor, made me realize that not only could I be a history major and still fulfill my pre-med requirements, but I really wanted to. I can safely say that if it weren't for my history degree, I wouldn't be where I am now, studying medicine at Brown University's Alpert Medical School. My time as a history major, from the classes I took to the thesis I completed on the role of American doctors during the construction of the Panama Canal, helped to develop my critical thinking and writing skills. It also encouraged me to think broadly, a skill that has already proven useful. Thanks to my history major from UR, Brown is sending me to London this summer, where I will conduct archival research to look at British doctors during the Boer War. I know that history, particularly the history of medicine, will be a part of my future career as I become a doctor. Without the University of Richmond and the history Department, my love of history would never have gone beyond some high school classes."
Sarah is a medical student at Brown University.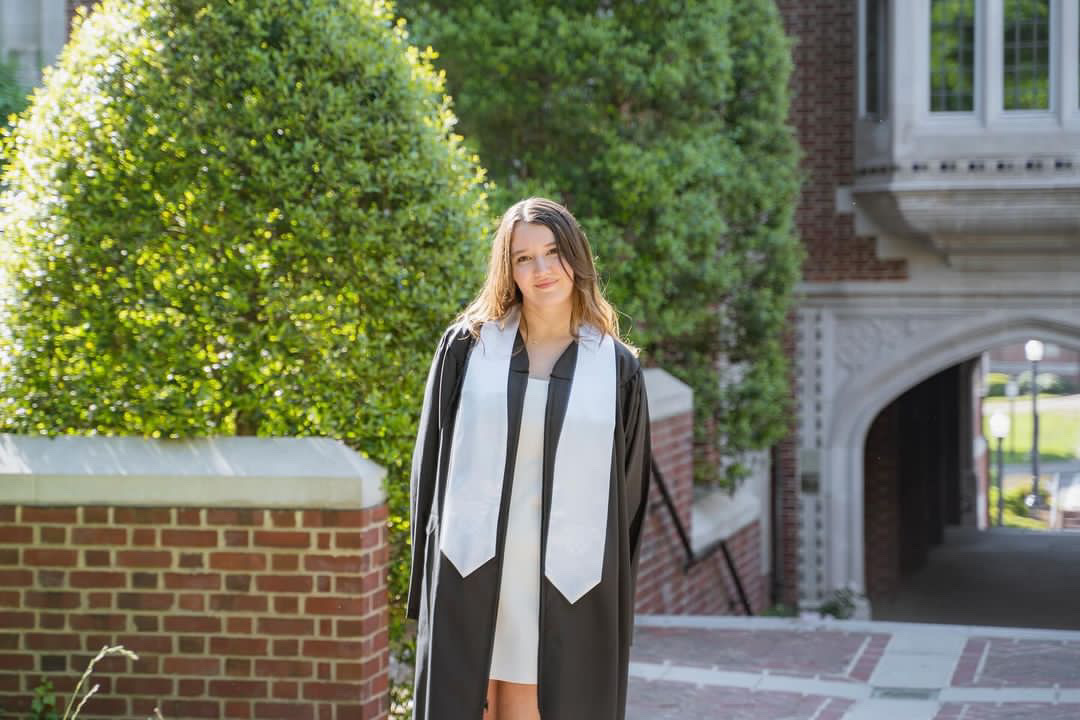 Grace DeVries, '16, history and psychology
 
"When I first came to the University of Richmond, I had two passions: history and psychology. I had no idea what I wanted to with them my freshman and sophomore year though, and I ended up taking more and more courses in both fields until I realized that it just made sense to become a double major. People are always surprised when I tell them I'm a double major in two fields that seem so different, but it never seemed strange to me. Both fields require critical thinking, excellent writing skills, and a passion to pursue interesting topics through in-depth, methodological research. As for whether or not they overlap, I think it's more a question of whether or not you want them to. For example, I took a course with the History department called "Madness and Society" with Dr. Meyer, which looked at the history of psychiatry and mental illness across different cultures and provided me with a unique perspective to bring to my Psychology classes that most of my classmates did not have. In addition to this, my senior research paper for my History major used the Eastern State Hospital, an insane asylum, as a case study to show how thinking about mental illness in Virginia was strongly influenced by popular thought in England until the early 1800s. While these are just two examples of how the two fields can be combined, it is also possible to pursue them separately. As of right now, I plan to become a Counselor with a focus on mental health counseling. This position is clearly based in the psychological field, but I think my History major is just as important as my major in Psychology. I learned important skills that I will take with me to any graduate program, got to explore a field that I am still passionate about, and made lifelong friendships that shaped my college experience."
 
Grace is currently an historical interpreter at the American Civil War Museum in Richmond and plans in the next year or two to enter a Masters' program in mental health counseling.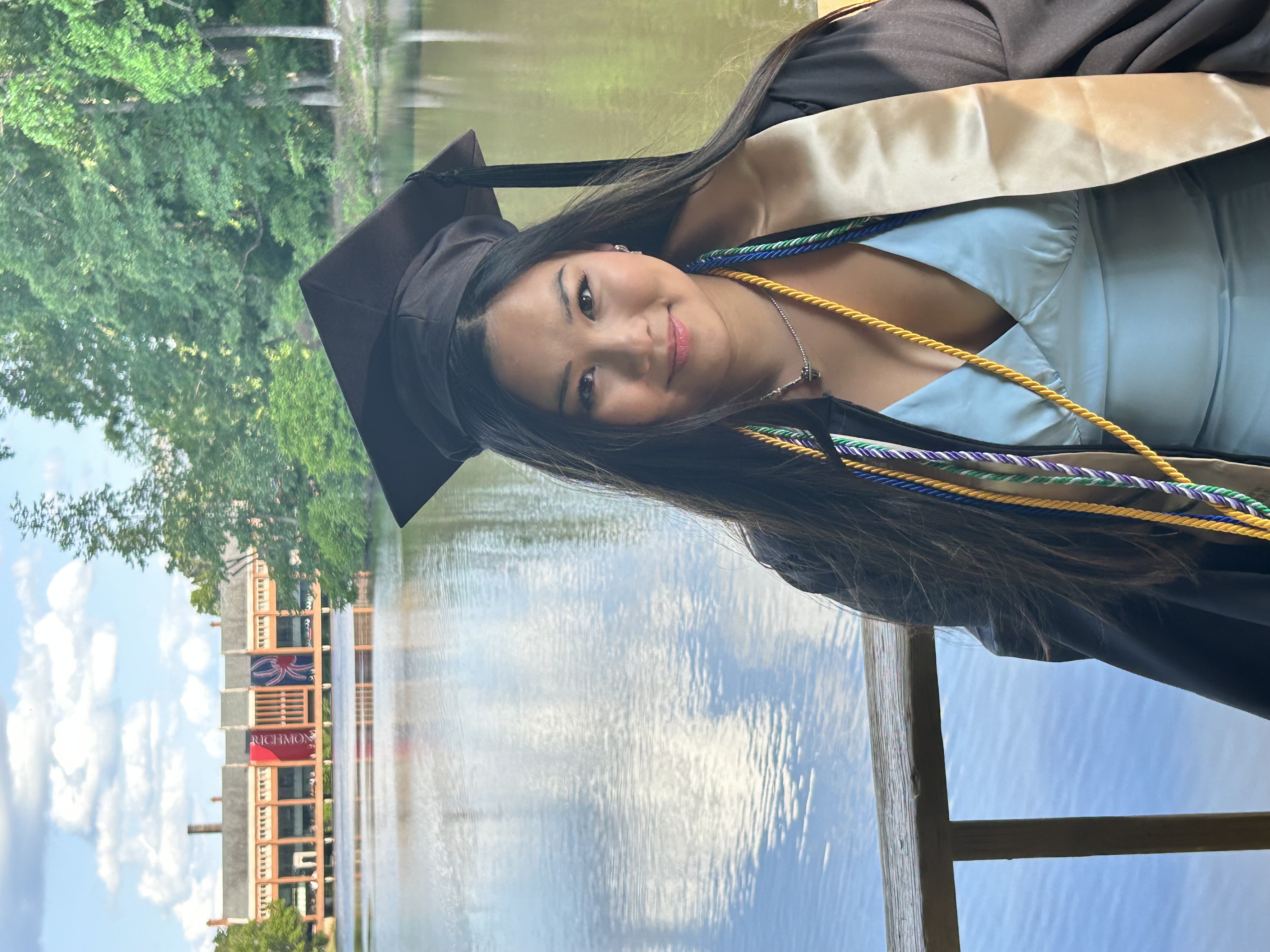 Maggie Oberkircher, '16, history and leadership studies
 
"As a transfer student who came to the University of Richmond my sophomore year, I knew that I wanted to pursue a history major. Members of the history department immediately welcomed me, served as influential mentors, and supported me in my decision to apply to the Jepson School of Leadership Studies. Combining these two majors helped me to make the most of my undergraduate academic career. Through my history courses, I learned to thoughtfully reflect on the past, examine scholarly opinions, and formulate original ideas through research and class discussions. These skills then transcended the historical discipline and allowed me to approach leadership studies with a unique perspective. In particular, historical study promotes the active consideration of context, which is applicable, and even critical, to navigating all leadership cases. This mindset differentiated me as a student, and will undoubtedly prove valuable in any professional setting. In addition, I'm confident that the combination of my history major with leadership studies has effectively prepared me to successfully continue my academic pursuits in law school."  Maggie has received a full merit scholarship to attend the Villanova University Law School.
 
JC Rowe, '16, history and BMB major
"When I came to the Richmond, I knew that I wanted to focus my studies in the sciences so I could apply to medical school in a few short years. However, I had always had a strong love for history (particularly early American history) that I thought I would explore as well. So, I decided I would pursue a second major in history, even though I did not believe it would relate to my pre-medical path, at the time. Now that I have finished my science courses and have been accepted into medical school, I can confidently say that my history classes provided me with a huge advantage in that arena. My history major not only developed my writing and research abilities, but more importantly, my history professors challenged my critical thinking and analytical abilities like no science course ever could. Specifically, the type of thinking that you learn in history classes fosters a different type of mindset when you read primary research or argumentative pieces that you simply cannot get in other fields. That type of thinking helped me tremendously in my science classes at Richmond, and I am confident that it will do the same as I continue my career in medicine. For that reason, I am very thankful that I pursued my interest in history with the great faculty afforded to me at Richmond."

JC is a first-year medical student at the VCU School of Medicine.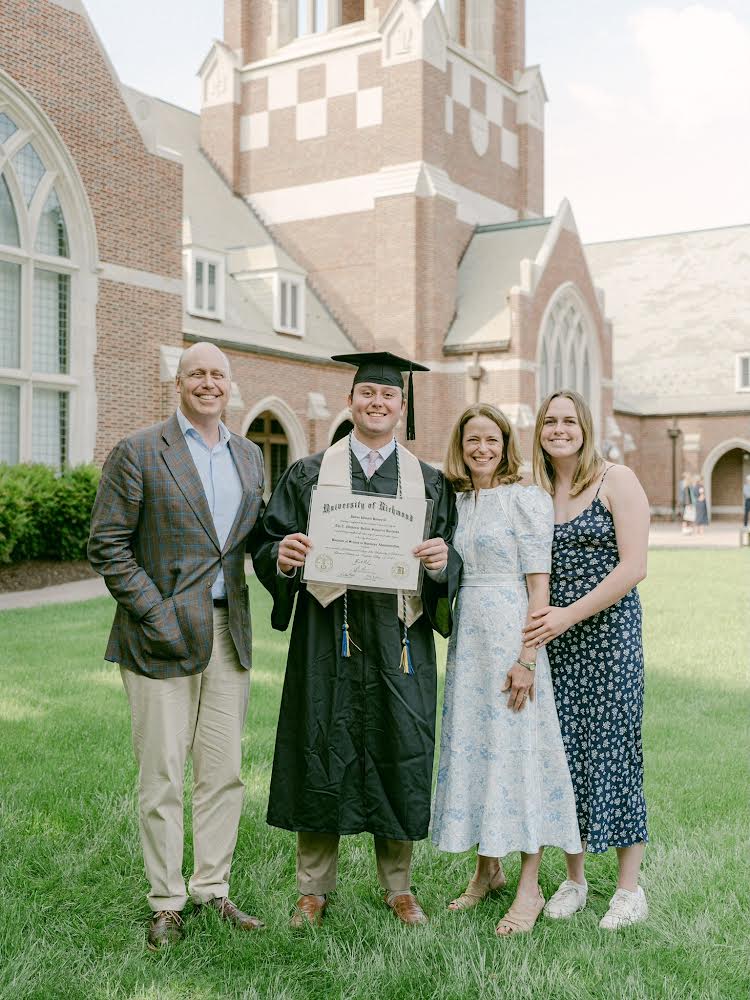 Abby Hegarty, '16, history and leadership studies, law and liberal arts minor
"In UR's history department, I found amazing professors who were all extremely knowledgeable and willing to go above and beyond to help their students achieve positive academic results. I made the decision to add a second major in leadership studies to complement my history degree, because the availability of history courses made completing the major requirements very simple. A few of my leadership courses were historical in nature. My history courses gave me the analytical and writing skills that allowed me to succeed in those leadership courses. Additionally, I was able to take the skills I gained from my leadership courses and put them to use in my history classes. Because of my leadership courses, I could provide insights on the forces and motivations that drove a person's behavior from a leadership standpoint, which sometimes differs from how history views a particular individual. My favorite part of the history degree was writing my Research Seminar paper. The senior seminar taught me important research and writing skills I did not get from leadership studies, and I was able to combine my love of history, leadership, and the law by writing specifically about Thomas Jefferson and his views on solitary confinement in the period of prison reform. I know that the research, writing, and analytical skills I gained from my history degree combined with my leadership studies degree will provide me the opportunity to succeed in law school and the legal field."
 
Abby will be attending the University of Denver Sturm College of Law in the fall.